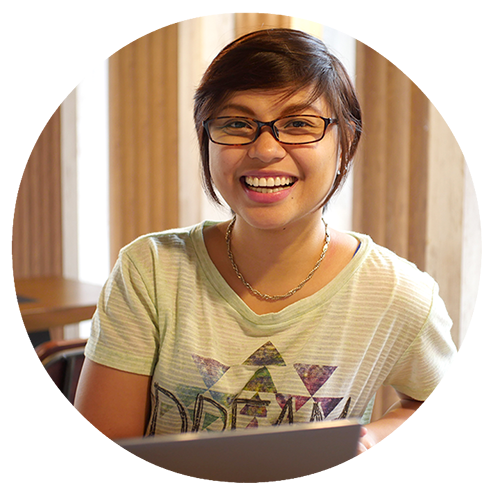 Seeing my brother work for customer service related companies I got accustomed to working as a front-liner in fast-food chain/quick service restaurants. I was 17 when I first tried working officially. It was also then when I met my then boyfriend, that I've learned to type in a computer "machine" (from an old school type-writer) and edit photos not only using MS Paint but also Adobe Photoshop. An old friend from High School taught me how to write SEO articles. In 2008, I've joined forums and created my first blog at Xanga and Friendster (cheesy) which then propelled me into working online in the marketing field.
I am fond of helping small business owners as I also manage our own mini-business together with my mother and my brother back home. I like working directly with my clients or with a small team, building the same values and goals.
My family loves to travel especially long drives up north. We haven't gone much out of the country since we bring our work when we travel. We home school our daughter and together we learn and grow. We would like our kid to see the "real world" and be nurtured with life experiences.